Links
SalmonRiverRoad.org - Check the schedule of the delays on the Salmon River Road coming to Riggins out of Vinegar Creek.
OregonWhitewater.org - An awesome bunch of folks who are very diligent about safety and river awareness. They have an awesome newsletter and meet often to discuss all things rafting.
PNWWhiteWater.com - This is a site with tons of river information, it is also a YAHOO group
Want to see the Main Salmon River going upstream? If you decide to do a jetback on the Main Salmon give Heinz and Barbara a try! www.whitewaterexpeditions.com/
White Water Forums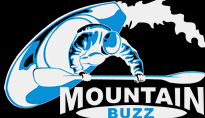 Places in the area to lodge:
White Bird
White Bird Motel - 208-839-2646
This affordable motel has great parking and you can walk to Mac's Supper Club or you can get your drink on at the Silver Dollar, it's about 1 minute's walk from me and your room
Canyon House -208-839-2777
A suite that can accomodate a large number of people. Complete with a kitchen and washer/dryer/barbecue.
Get a 15% discount if you mention us for your rentals
Kilgore Cabins/RV - 208-839-2255
Cute cabins on the White Bird Creek at the Mouth of the Salmon River
Some people launch from here.
Huge parking area.
Hoot's Cafe - 208-839-2265
Located on Highway 95 this cafe and motel has 16 rooms with 6 RV hook up sites.
---
Local Camping/Launching:
Hammer Creek
Slate Creek
Twin Bridges
Pealy Loop
(*all except pealy have ramps)