Links
SalmonRiverRoad.org - Check the schedule of the delays on the Salmon River Road coming to Riggins out of Vinegar Creek.
OregonWhitewater.org - An awesome bunch of folks who are very diligent about safety and river awareness. They have an awesome newsletter and meet often to discuss all things rafting.
PNWWhiteWater.com - This is a site with tons of river information, it is also a YAHOO group
IdahoWhiteWater.org - This site is chock full of information on Idaho Rivers.
White Water Forums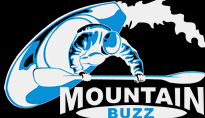 Places in the area to lodge:
White Bird
White Bird Motel - 208-839-2646
(it's down the block from us)
This affordable motel has great parking and you can walk to Mac's Supper Club or you can get your drink on at the Silver Dollar, it's about 1 minute's walk.
Canyon House -208-839-2777
A suite that can accomodate a large number of people. Complete with a kitchen and washer/dryer/barbecue.
Kilgore Cabins/RV - 208-839-2255
Cute cabins on the White Bird Creek at the Mouth of the Salmon River
Some people launch from here.
Huge parking area.
Hoot's Cafe - 208-839-2265
Located on Highway 95 this cafe and motel has 16 rooms with 6 RV hook up sites.
Beautiful Campsite area
on the banks of the Lower Salmon
208-839-2700
---